The group formerly known as Directors of Operations (DOD) at Bellevue College are now functioning under the more inclusive and descriptive name of Instructional Division Operations (IDO).  This cross-division working group is a collective of Division Operations Directors, Program Managers, and Administrative Assistants who meet monthly and work collaboratively in support of Instruction and Division operations.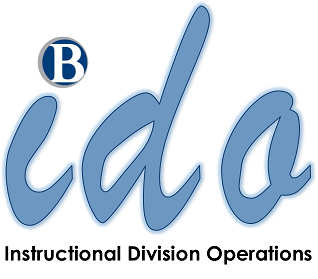 IDO provides leadership and management of the divisions' daily operations.  The group shares best practices, trains staff, solves problems, participates with instructional leadership in strategic planning, implements Bellevue College policies, and contributes to a collaborative, inclusive working environment that promotes student success and teaching and learning excellence.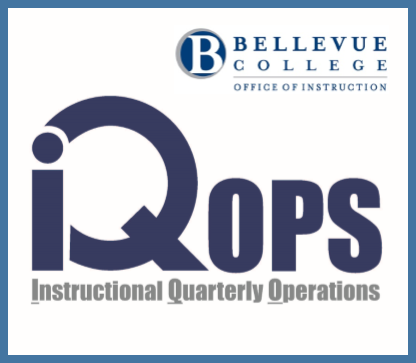 With the knowledge that no ONE of us is as smart as ALL of us,  this academic year, IDO convened a college-wide group of operational leads called Instructional Quarterly Operations (IQOps).  Representatives include one FT Faculty Member and staff from Administrative Services (Public Safety, Catering and Events, Finance, Campus Operations), Equity and Pluralism, Human Resources, Student Affairs, Institutional Advancement, Information Technology Services, Economic and Workforce Development, and Effectiveness and Strategic Planning.
In support of Bellevue College's Strategic Plans, IQOps will come together on a quarterly basis with the goal of building community, sharing information, and most importantly collaborating proactively to ensure the smooth delivery of instruction at Bellevue College.
For more information, please contact
donna.sullivan@bellevuecollege.edu or chelsie.hanks@bellevuecollege.edu
SP #1  – Be Exceptional: Deliver Innovative and High Quality Educational Opportunities
1.1 – Create an organized and efficient environment where students are able to set and meet their goals
SP#5 – Rebuild Our Foundations: Create Effective Support Systems for a Large College
5.2 – Create uniform and efficient processes based on guiding principles
5.3 – Establish effective communication systems