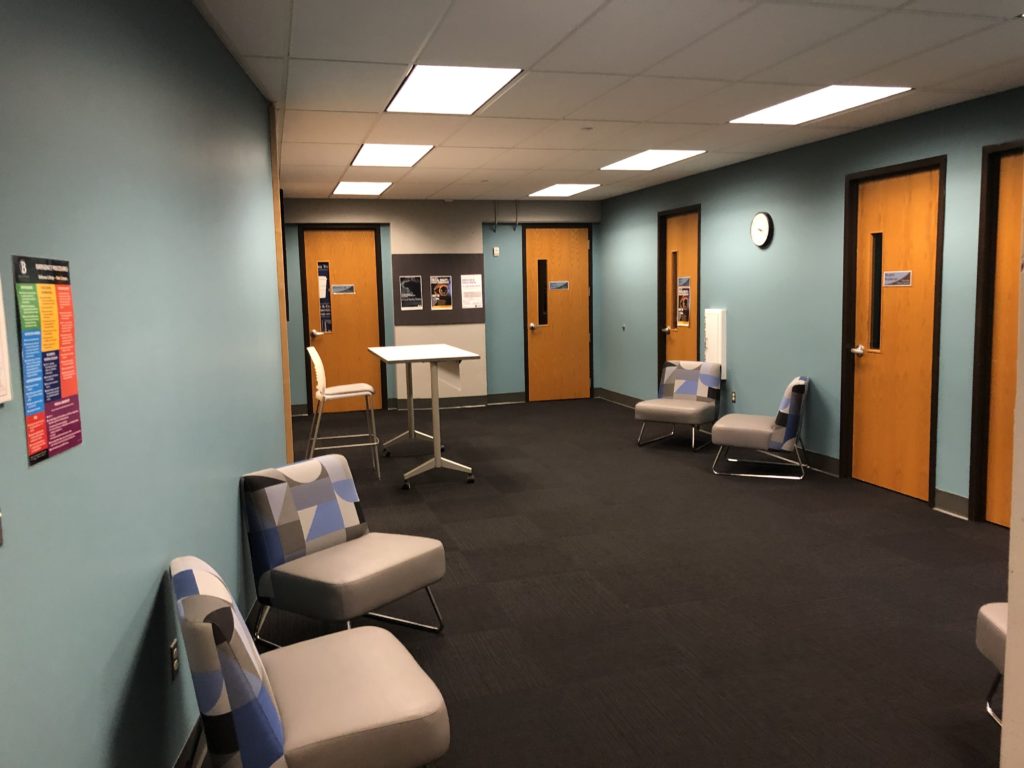 ---
The Bellevue College Library and eLearning Center is excited to announce that they have now opened the new XR Lab and Studio for student and faculty access to virtual reality technologies at the college.
---
Two Years in the Making
The XR Lab Studio was conceived a couple of years ago with the purchase of some virtual reality equipment, to explore the use of this new technology for learning. The lab provides access to a variety of "immersive" learning experiences where students and faculty interact with a variety of surrounding scenarios related to biology, medicine, mathematics, interior design, history and other academic topic areas.
Sukirti Ranade, Director of eLearning

XR Lab Poster
---
Virtual Reality and Video Conference Classroom
One of the activities of the new virtual reality facility, is teaching students and faculty how to use equipment and learning applications. The multimedia classroom shown below provides a way for live classrooms to invite guest speakers from different parts of the planet to speak directly to class participants. These meetings can take place either through video conferencing or live meetings in shared virtual reality spaces. The furniture is on wheels, and can flexibly be moved to various parts of the room, depending on collaborative project and classroom needs.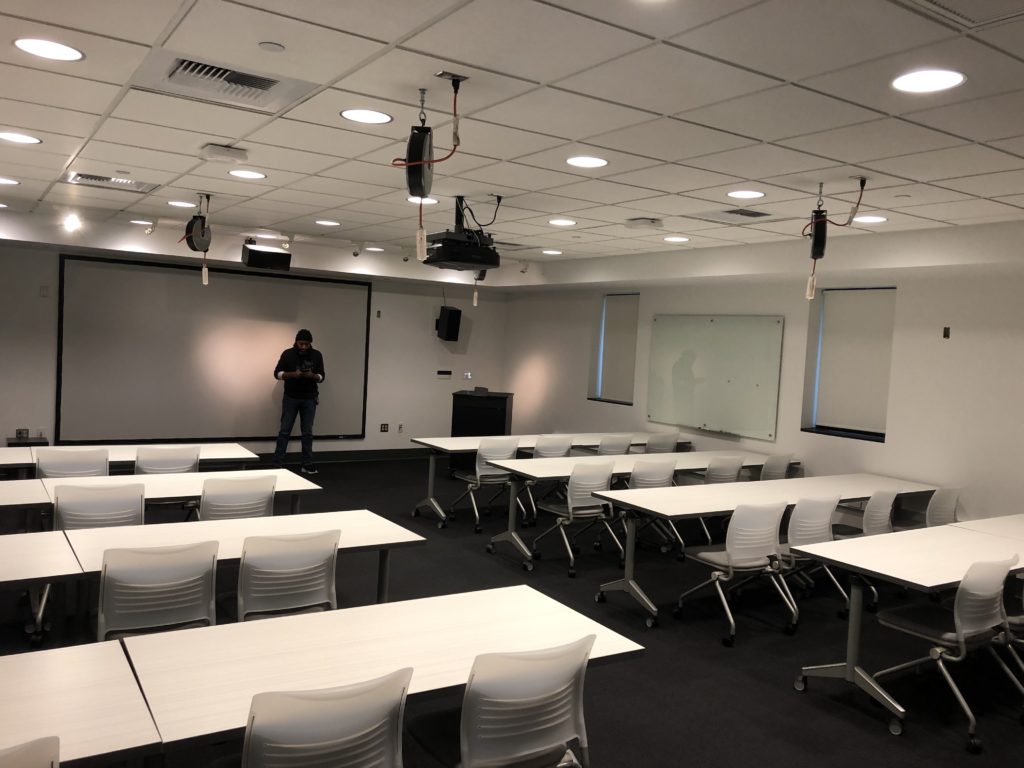 ---
Virtual Reality Classes Offered Winter 2019
The XR Lab Studio in now teaching classes to both faculty and Bellevue College students in Winter 2019.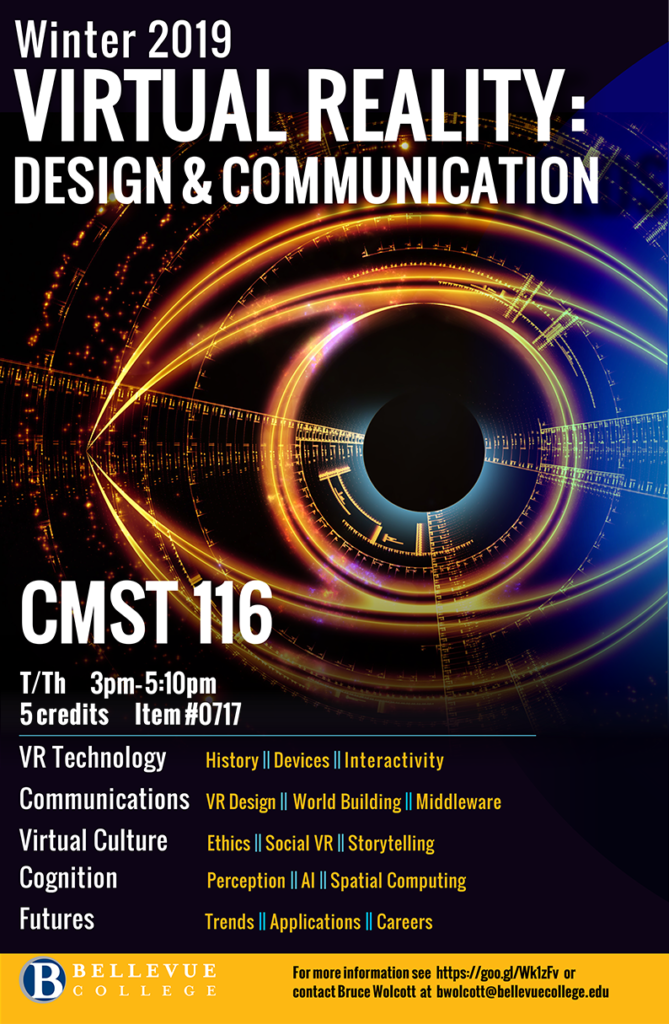 For more information about the virtual reality course offerings for faculty and students, or the XR Studio and Lab space, contact Bruce Wolcott at bwolcott@bellevuecollege.edu