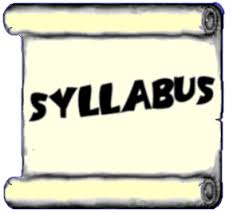 It is highly encouraged for Instructors to have their syllabi available for public viewing via CANVAS. 
In order for CANVAS syllabi to function on the A/H syllabi web site, Instructors will need to do the following:
• In CANVAS, on your class site, looking at the left menu, make sure the syllabus option is visible.
⇒ eLearning link for instructions. ⇐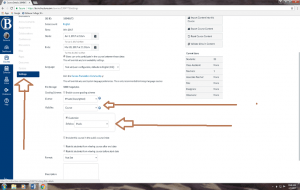 • Mark the syllabus "public" located in the settings section (down at the bottom).
Canvas Syllabi Link Instructions (pdf file)
Making Syllabi public.
Go into settings (located at the bottom on the left-hand menu).
scroll down to "Visibility," make sure the word "course" is in the box.
Right beneath the Visibility box – check  "Customize,"
the word "syllabus" should be showing,
make sure the word "public" is displayed
• After marking the syllabus "public," go back to the syllabus page and copy the URL address and paste into a Request Center ticket under Arts & Humanities under the web posting option..  You may e-mail  the link directly to Janis Juarez.  For all ELI and Dev Ed syllabi please send to Seda Markarova.
Three CANVAS Syllabi examples:
https://bc.instructure.com/courses/1077303/assignments/syllabus
https://bc.instructure.com/courses/1078509/assignments/syllabus
https://bc.instructure.com/courses/1106868/assignments/syllabus
Positive things about this new option:
• This is a way for syllabi to be more consistent throughout the division and campus.
• Changes are easily made on the CANVAS site, not having to submit revised, additional syllabi documents.
• Transparency – Students will get a glimpse of expected workload.  Is very helpful in the decision process of what classes to take in any given quarter.
• Syllabi will be available to the public for future use.
• gives an efficient method for the college to track syllabi information.
• Reduces the amount of documents stored in the WordPress site.
* A&H started this practice for syllabi spring quarter 2015 . The goal is to phase this method in for fall quarter 2015 with at least 80% participation.  The ELI Department deserves special recognition for they have met and exceeded all expectations with our goal.
Thank you!!
Janis Juarez