THIS WEEK
TODAY, OCT 16 & TOMORROW, OCT 17 – Adjunct Advocacy Fair @ Faculty Commons, D104
Drop in as your schedule permits for pizza, information, and camaraderie at any point during the fair. There will be sessions about unemployment benefits, professional development, leave, governance, medical benefits, and much more! Representatives from BCAHE and Faculty Commons will be on hand throughout to answer your questions. See the session schedules printed on both sides of the blue flyer in your mailbox at R230!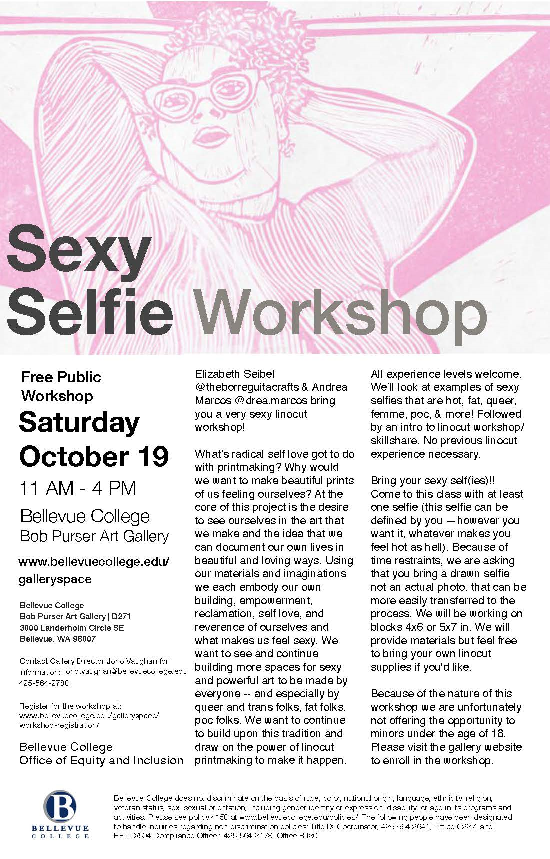 ▪ SATURDAY, OCT 19 – Sexy Selfie Workshop, Bob Purser Art Gallery, 11 am – 4 pm | What's radical self love got to do with printmaking? Why would we want to make beautiful prints of us feeling ourselves? Find out the answers to these questions and more information by visiting the gallery web site. To attend the workshop you must register on the gallery
web site
NATIONAL FIRST-GENERATION COLLEGE STUDENT DAY
FRIDAY, NOV. 8, Bellevue College will have an official celebration of NATIONAL FIRST-GENERATION COLLEGE STUDENT DAY.
The purpose of this national event is to celebrate the presence of First-Generation College students, faculty and staff at colleges and
universities in the U.S. Bellevue College will be having a series of activities on this day, one of which includes faculty, staff, and
students wearing buttons stating "I am a First-Generation College Student" or "I support First-Generation College Students." Wearing
these buttons will showcase the success of those faculty and staff who were first-generation college students while also supporting
those BC students who are first-generation.

Buttons will be available at the front desk area NOV 4-8. Other activities on NOV 8 will include a table in the cafeteria which will feature stories of success from first-generation faculty and staff, distribution of buttons to students, light refreshments, and a photo booth.
UPCOMING EVENTS
FRIDAY, OCT. 18 – East/West Jazz Alliance | Featuring: Maya Hatch and BC Big Band | 7:30 p.m., Carlson Theatre |
General Admission: $15, BC Students: $5 | Tickets available through: Brown Paper Tickets.
THURSDAY, NOV. 7 – Vocal Solo Showcase | 7:30 p.m., Carlson Theatre | General Admission: $7, BC Students/Seniors/Veterans: $5, BC Music Students: FREE | Tickets will be available through: Brown Paper Tickets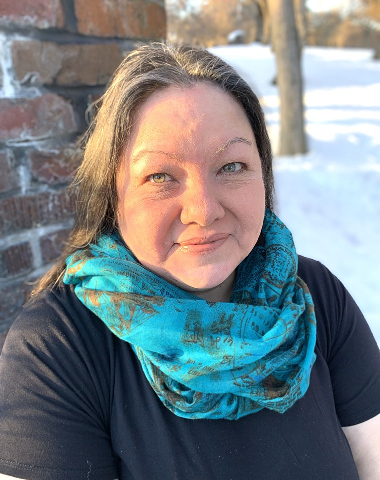 ▪ THURSDAY, NOV. 7 – Author Tiffany Midge | 1 p.m., Bellevue College Gallery Space, D271 | FREE Admission | Author Tiffany Midge-Native Washingtonian and enrolled member of the Standing Rock Sioux Reservation-will read from her latest collections, BURY MY HEART AT CHUCK E. CHEESE'S, followed by an informal Q&A and refreshments. This event co-sponsored by the Office of Equity, Diversity, and Inclusion and BC's literary magazine, Belletrist