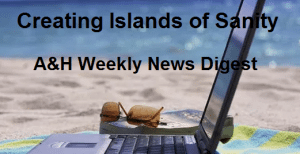 SYLLABI /  OFFICE HOURS
♦ Please send your CANVAS syllabi links to Janis Juarez, or submit them through the Request Center.
Please send all ELI and BaTS CANVAS syllabi links to Seda Markarova.

♦ Make your Canvas Syllabus Publicly Viewable instructions
♦ Send your office hours to Jon Kissoondyal for fall 2017.  He would like your office location, office phone # (if you have one) and the time available to students.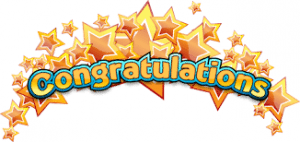 ∗∗ CONGRATULATIONS! ∗∗
♦  Jono Vaughan, tenure-track Art faculty, has won the 2017 Betty Bowen Award from the Seattle Art Museum!  More than 500 artists applied for this prestigious award.  Jono's ongoing series, Project 42, raises awareness about the extreme violence against trans people by commemorating 42 transgender individuals who have been murdered.  More information will be sent out about the award ceremony at a later date.  Please congratulate Jono on this tremendous honor!
---

FACULTY RESOURCES
♦ Visit the Faculty Commons Fall 2017 Schedule to see all workshops available.  A pdf file is also available for your viewing.
**Do you have information to share that you think might benefit your division colleagues?  The weekly A&H Digest  features a new section "Faculty Resources," for disseminating informative articles, workshops, and other events of specific interest to faculty.  Please send all info to:  Janis Juarez.
---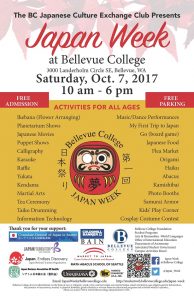 UPCOMING EVENTS
♦ October 2 – 6, 2017.  Japan Week Lecture Series.  You are invited to an exciting Japan Week lecture series.  Please bring your classes and/or offer extra credit for attendance.  To bring your class, please contact Anne Matsumoto Stewart beforehand to ensure enough space.  Please visit the Japan Week FYI Bulletin to view the schedule of events and other valuable information.