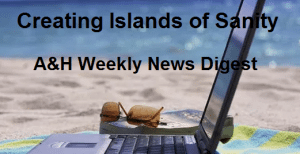 THIS WEEK
♦  October 2-7 – Japan Week Lecture Series. Please visit the Japan Week "FYI" Bulletin to view this week's schedule of events, Saturday's schedule of events  and other interesting information.
♦ Friday, October 6 – Poetry & Short Fiction Discussion Group, D 104 E, 10:30 am.  The group will be discussing the poetry of the Chinese poet, Bei Dao.  Read one poem, or read them all! For more information contact: Nan Ma.
---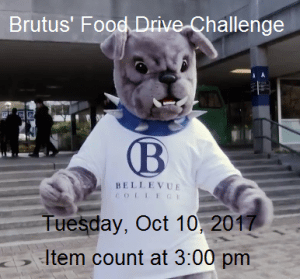 BRUTUS' FOOD DRIVE CHALLENGE
♦ Donation bin(s) located at the front of R230. The department with the largest number of donated items will WIN the "traveling trophy" to keep until next year's Homecoming Week. Let's show the rest of the campus (like we did last year) that A&H not only accepts challenges, we knock it out of the park!  All contributions will go to the Student Pantry, outside C 212.  SUGGESTIONS: Non-perishable, canned veggies, mac & cheese, pasta, soups, canned fruit, juice, snacks & energy bars.  ITEMS DUE: no later than 10/6 at 3:00 pm.
---

FACULTY RESOURCES
♦ Faculty Commons offers a variety of interactive workshops for fall 2017.  Visit the web site to find out about workshop registration, funding & stipend processes.