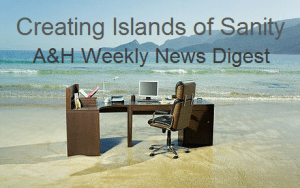 THIS WEEK
♦   TODAY! November 1, 2017, Bellevue College Art Department Faculty Exhibition Opening Reception hosted by Bellevue College Gallery Space. Room – D 271.  From 2-5PM.  Visit the Gallery Space Facebook page for more information. submitted by Dale Lindman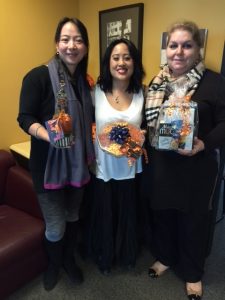 ♦ A&H Halloween / Fall Decorating Contest WINNERS!
FIRST PLACE:  Seda Markarova
SECOND PLACE:  Donna Miguel
THIRD PLACE: Jin Wang 
Thank you to everyone that entered!
♦ Friday, November 3, 2017, 10:30-11:30, Faculty Commons – Poetry & Short Discussion Group will discuss the poems of the Peruvian Poet Caesar Vallejo.   Please visit the Poetry Foundation web site to view some of his poems.  Please contact: Nan Ma for poems in Spanish.
---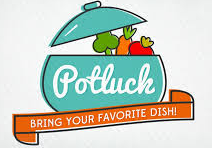 A&H POTLUCK REMINDER
♦ IT'S TIME FOR A POTLUCK!  Let's honor our veterans with a pre-holiday lunch on Wednesday, November 8, 11AM-2PM in the R230 lunchroom.  The weather is changing, so comfort food is in order – think stews, goopy casseroles, fall desserts.  Please sign up at SignUpGenius.com so we know what we will have and what we will need.  See you there!  – submitted by Gordon Leighton
---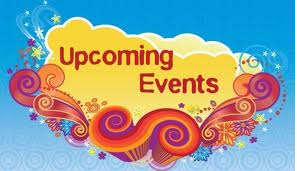 UPCOMING EVENTS
♦ November 7, 2017, 7:30 pm, Fall Jazz Night 2017 FEATURING: The Bellevue College Jazz Singers and The Bellevue College Jazz Bands.  Tickets through Brown Paper Tickets.

♦ November 8, 2017, 7:30 pm,  $10 – Jim Sisko's Bellevue College Jazz Band at Tula's. Reservations through Tula's Restaurant and Jazz Club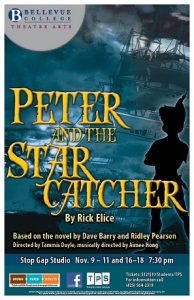 ♦ Nov 9-11 & 16-18, 2017 – Peter and the Star Catcher. 7:30 pm.  Tickets through Brown Paper Tickets
♦ November 9, 2017 – Betty Bowen Award Ceremony & Reception. Seattle Art Museum, Nordstrom Lecture Hall, 6-8 PM | Join in for a lively evening celebrating the 2017 Betty Bowen Award winner, Jono Vaughan.  A selection of Jono's works will be shown.  Our own Natalie Martinez will be wearing one of the dresses and reading a poem at the ceremony.  Visit the Seattle Art Museum web site for more information.
♦ November 11, 2017 – 7-9 PM [Offsite] Reading with Kenji C. Liu & Vickie Vértiz at the Alice Gallery. Visit the Open Books web site for more information. Submitted by Natalie Martinez
More EVENTS To Be ANNOUNCED Next Week !