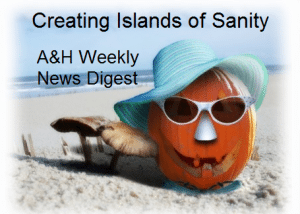 A&H  HALLOWEEN / FALL   DECORATING CONTEST
♦ Decorate your office or cubicle, or designated wall space.(R230, R130, L Bldg., Theatre Bldg – any A&H office area).  Suggestions: lights, spiders, pumpkins, leaves, skeletons, bats, webbing, or use your imagination.  Prize(s) will be given to the winner(s).  VOTING will take place on October 31.  Decorate with an eerie theme, or decorate festive and pretty.  There are decorating supplies available, first come first serve.  .  E-mail Janis Juarez if you plan on decorating your office or cubicle area.     DON'T MISS OUT ON THE FUN!
---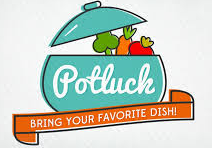 A&H POTLUCK
♦ IT'S TIME FOR A POTLUCK! Let's honor our veterans with a pre-holiday lunch on Wednesday, November 8, 11AM-2PM in the R230 lunchroom. The weather is changing, so comfort food is in order – think stews, goopy casseroles, fall desserts. Please sign up at SignUpGenius.com so we know what we will have and what we will need. See you there! – Submitted by Gordon Leighton

---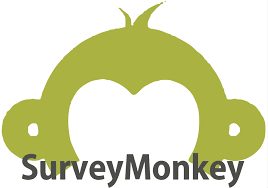 JAPAN WEEK @ BC – SHORT SURVEY REQUEST
♦ If you attended the Japan Week @ BC event(s), please fill out the survey at Survey Monkey.com  to answer  a few questions for us.  Thank you!  – submitted by Anne Stewart.
---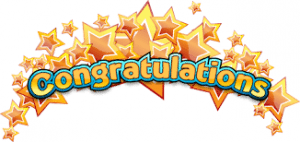 CONGRATULATIONS!
♦ A Spring 18 graduate of our program (Interior Design), Vi Nguyen, is a finalist in the Gray Magazine design awards competition, and will be honored – and chosen winner, we hope – at a gala event on November 29.  The black tie-ish awards party will be held at newly renovated The Sanctuary in downtown Seattle.  The judges panel represents international icons of design, honoring a wide range of design categories, including fashion, interior, product, landscape, and architectural design. – Submitted by Dan Beert
---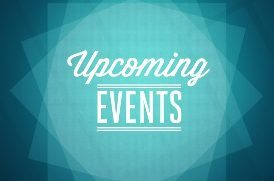 UPCOMING EVENTS
♦ Friday, November 3, 2017, 10:30-11:30, Faculty Commons – Poetry & Short Discussion Group will discuss the poems of the Peruvian Poet Caesar Vallejo.  Please visit the Poetry Foundation web site to view some of his poems. Please contact: Nan Ma for poems in Spanish.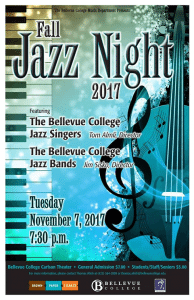 ♦ November 7, 2017, 7:30 pm, Fall Jazz Night 2017 FEATURING: The Bellevue College Jazz Singers and The Bellevue College Jazz Bands.  Tickets through Brown Paper Tickets
♦ November 8, 2017, 7:30 pm,  $10 – Jim Sisko's Bellevue College Jazz Band at Tula's. Reservations through Tula's Restaurant and Jazz Club
♦ Nov 9-11 & 16-18, 2017 – Peter and the Star Catcher. 7:30 pm.  Tickets through Brown Paper Tickets