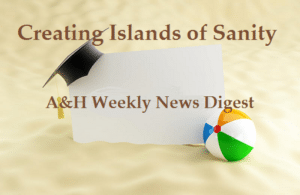 THIS WEEK
♦  TODAY! Wednesday, June 13, 3:00 – 6:00 p.m. | Opening reception for the 2018 Student Exhibition | Admission: Free | Exhibition runs June 13 – September 26. Visit the Gallery Space web site for more information.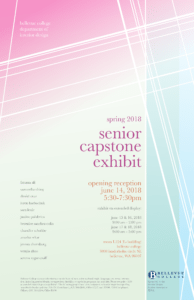 ♦  Thursday, June 14, 5:30 p.m. | Room L124 | Opening reception – Senior Capstone Exhibit | see Interior Design web site for more information. Invitation flyer (pdf file)
♦ TONIGHT! Wednesday,  June 13, 7:30 p.m. |  Jim Sisko's Bellevue College Jazz Band Performing at Tula's Jazz Club | $10 cover charge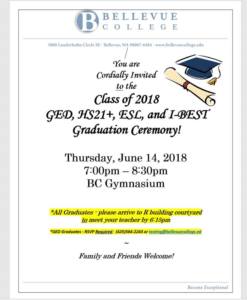 ♦ Thursday, June 14, 7:00 p.m. | BC Gymnasium |Class of 2018 GED, HS21+, ESL, & I-BEST Graduation Ceremony | Invitation Letter
---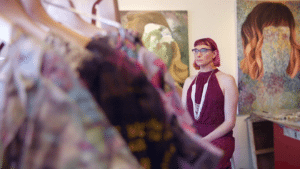 42 Garments Honoring 42 Trans Lives Lost to Murder – Video
♦ Jono Vaughan, Seattle artist and Bellevue College instructor undertakes a labor of love and respect. Visit the KCTS9 web site to view the moving and amazing video by Aileen Imperial  and to read the story by Brangien Davis.  The video is located in the article
---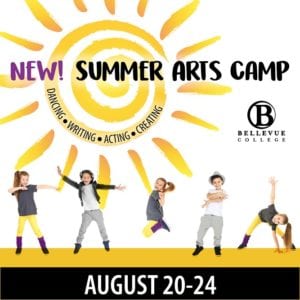 THE VERY FIRST A&H Summer Arts Camp
♦  August 20-24, morning and afternoon sessions.  Summer Arts camp is designed for students entering 5th and 6th grade fall 2018.  Please note there is a reduced fee for college employees ($50 total).  Please pass this info along if you know of anyone that has children that might be interested attending.  Lots of fun activities.  Please visit the A&H Summer Arts Camp web site to learn more.