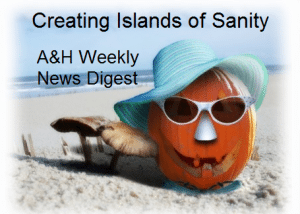 THIS WEEK
♦ THURSDAY, NOV. 1 – Fall Jazz Night.  Carlson Theatre, 7:30 p.m. $7 General Admission, $5 Students/Seniors/Veterans | Featuring: the BC Jazz Singers, BC Big Band & BC Jazz Combos | Thomas Almli and Jim Sisko, Directors | Tickets available through Brown Paper Tickets.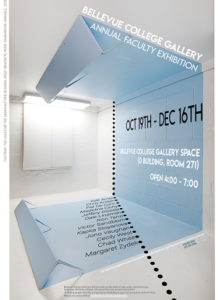 ♦ OCTOBER 19 –  DECEMBER 16 | The Annual Faculty Exhibition, Gallery Space, D271.  Check the Gallery Space web site for up-to-date hours.
BELLEVUE COLLEGE DESIGN STUDENTS: WINNERS
Daniel Cruz and Kristin Hensley received the 2018 Wilsonart Student Portfolio Awards, announced at the InAwards on October 29, hosted by the Northern Pacific Chapter of the International Interior Design Association (IIDA).
Daniel won the Senior Portfolio, and Kristin won the Sophomore Portfolio award. Their work was judged by a distinguished panel of jurors – Grace Eun, Dina Griffin, and Barry Richards – and presented at the event alongside outstanding work from local professionals in a variety of interior design project categories.
Student portfolios are judged on 1) visual communication and graphic appeal, 2) concept delivery and design content, 3) technical skills, and 4) written communication and clarity.
The Interior Design Department congratulates Daniel and Kristin on the rigor of their process, the care they take to get the details right, their creative character, and for representing their fellow students in such an exemplary way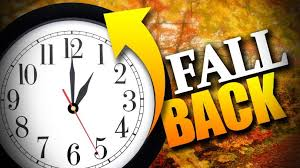 CLOCKS FALL BACK ONE HOUR
♦  Don't forget to turn your clock back one hour this Sunday, November 4.  Read more about why the clocks are forwarded one hour in the spring, and fall back one hour in November.
♦ November 8-10 & 15-17.  Heavier Than…, by Steve Yockey | Stop Gap Studio, 7:30 p.m. Tickets available through Brown Paper Tickets.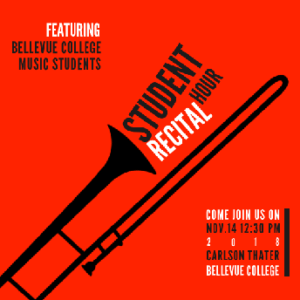 ♦ WEDNESDAY, NOV. 14 – Student Recital Hour | 12:30 p.m., Carlson Theatre, Free admission | Featuring Bellevue College music students

♦ WEDNESDAY, Nov. 14 – BC Jazz Band at Tula's | 7:30 p.m. | Featuring the Bellevue College Jazz Band, Jim Sisko, Director |
Please visit the Tula's Jazz Club web site for more information and to make reservations.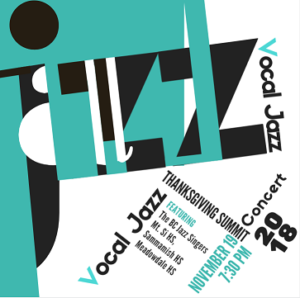 ♦ MONDAY, NOV. 19 – Vocal Jazz Thanksgiving Summit Concert | 7:00 p.m., Carlson Theatre | Featuring the BC Jazz Singers, Mt. Si H.S., Sammamish H.S., and Meadowdale H.S. | Admission: $5