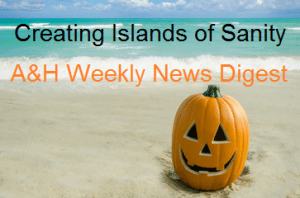 THIS WEEK
♦ TODAY! Oct. 24 – BCAHE  IS COMING TO A&H, 10:00 a.m. – 6:00 p.m.  2nd floor hallway.  Questions  will be answered about the contract, flyers will be available about benefits, promotions, rights and responsibilities etc.  Drop your business card off and have a chance at winning a BCAHE camp shirt or  gift card.  Snacks and coffee will be available.  At least drop by to say hi!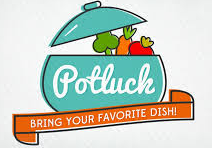 ♦ TODAY! Oct. 24 – A&H Division COMFORT FOOD POTLUCK, 11:00 a.m. – 2:00 p.m. A&H lunchroom | Bring something from your family/tradition/culture that brings people together around the table.  Today is National Food Day, which emphasizes health and good nutrition, but we can overlook that!  Please sign up here: SignUpGenius.   Hope to see you at the potluck!  Gordon & Katherine A&H Social Coordinators.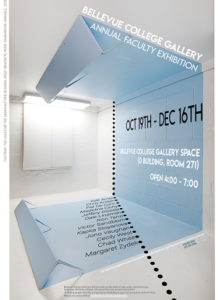 ♦ OCTOBER 19 –  DECEMBER 16 | The Annual Faculty Exhibition, Gallery Space, D271.  Check the Gallery Space web site for up-to-date hours.
NEDDY ARTIST AWARDS EXHIBITION – Neddy Finalist, Jono Vaughan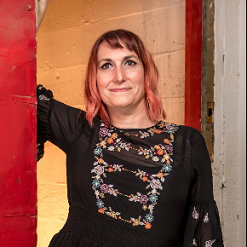 ♦ WEDNESDAY, NOV. 14, NEDDY ARTIST AWARDS EXHIBITION, 5-7:00 P.M.,  Jono Vaughan was a Neddy Finalist, which is an award given through Cornish and the Behnke family.  Jono was one of the eight chosen finalists. Three others were in her category, so she was one of four in the Open Media category.  Visit the Cornish web site to read more about the event.
♦ SATURDAY, NOV. 17, TEDxSEATTLE 2018: Tall Order  | McCaw Hall, doors open at 8:00 a.m. Jono Vaughan will be one of the speakers at this event.  You are invited to attend Jono's talk, and/or attend for the whole day.  Visit the TEDxSEATTLE web site to purchase tickets and for more information.
**EMPLOYEE FLU SHOTS**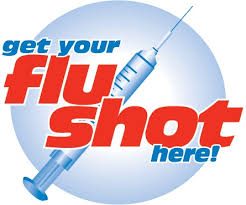 ♦ OCTOBER 29 & 30 | Find out more information from the FYI Bulletin that was posted previously.
You will need to bring the Vaccination Consent form with you.
UPCOMING EVENTS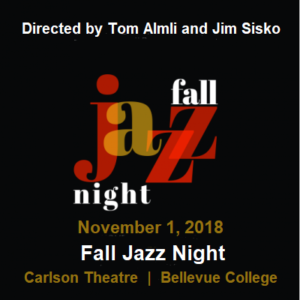 ♦ Thursday, NOV. 1 – Fall Jazz Night.  Carlson Theatre, 7:30 p.m. |
$7 General Admission, $5 Students/Seniors/Veterans | Featuring: the BC Jazz Singers, BC Big Band & BC Jazz Combos
Thomas Almli and Jim Sisko, Directors | Tickets available through Brown Paper Tickets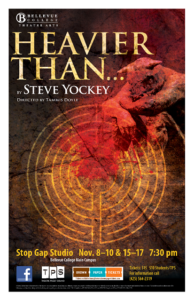 ♦ NOVEMBER 8-10 & 15-17.  Heavier Than, by Steve Yockey | Stop Gap Studio, 7:30 p.m. | Tickets available through Brown Paper Tickets.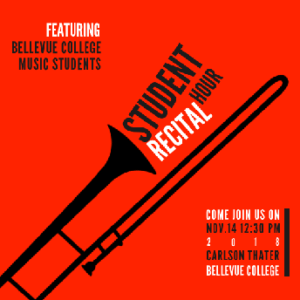 ♦ WEDNESDAY, NOV. 14 – Student Recital Hour | 12:30 p.m., Carlson Theatre, Free admission | Featuring Bellevue College music students

♦ WEDNESDAY, NOV. 14 –  BC Jazz Band at Tula's | 7:30 p.m. | Featuring the Bellevue College Jazz Band, Jim Sisko, Director |  Please visit the Tula's Jazz Club web site for more information and to make reservations.