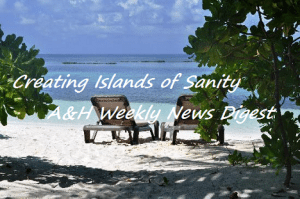 THIS WEEK
♦ TODAY! Feb. 30, PHILOSOPHY TALKS – The Doctrine of Double Effect, Mark Storey BC Philosophy | 10:30-11:20 a.m. LMC, Room D 106 | pdf flyer
♦ SATURDAY, Feb. 2, BC Jazz Band Festival Gala Concert | 7:30 p.m., Carlson Theatre | additional information available on the Music web site
♦ MONDAY, Feb 4 A&H Dean Interview Candidate #2 | 12:45-2:15 p.m., D 106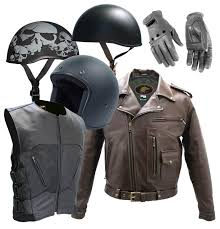 ITEMS NEEDED FOR THE THEATRE ARTS PRODUCTION MUSICAL CAMELOT
♦ All ADULT SIZES of Road Bike and Motorcycle body armor, and helmets that may not be street safe. Performance dates: March, 6-9. Please contact: Tammi Doyle at ext. 2319 or tammi.doyle@bellevuecollege.edu

KUDOS, CONGRATULATONS, WELL DONE!
♦ English Instructor, Dan Tremaglio, recently was notified about three publications and awards. Dan's short story "In Pursuit of Silence in
which to Open an Envelope" earned an Honorable Mention in the Gateway Review's 2018 Fabulist and Fantastic Flash Fiction Contest and will be published in the Gateway Review Volume 5, Issue 2 https://gatewayreview.wordpress.com/
Dan's two stories, "B-1B Expert Opinion Letter #0718" and "A Presentation on the Top-Five Biggest Objects in the Universe
on the Eve of the Kronia", were names as finalists in the 2018 Calvino Prize judged by Kelly Link.
https://louisville.edu/english/creative-writing/creative-writing-contests

FACULTY RESOURCES
♦ Do you have information to share that you think might benefit your division colleagues? The weekly A&H Digest features "Faculty Resources," for disseminating informative articles, workshops, and other events of specific interest to faculty. Please send all info to: Janis Juarez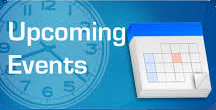 UPCOMING EVENTS
♦ FRIDAY, Feb 8, 3:30-5:30 p.m. | Beyond the Break AUDITIONS | Stop Gap Studio Theatre | An original play by Bellevue College Students and Tammis Doyle. Auditions for students who want to create and perform an original play centered around our shared American LGBTQAI | Pride past and visions of the future. You don't need to identify as LGBTQAI to audition.
♦ Wednesday, Feb. 13, 12:30 p.m. | Student Recital Hour | Carlson Theatre | FREE admission
♦ Wednesday, Feb. 13, 7:30 p.m. | Jim Sisko's Bellevue College Jazz Band | $12 Cover charge Visit Tula's web site for reservations, directions, dinner menu and more.
♦ WEDNESDAY, March 6 – SATURDAY, March 9 | CAMELOT Theatre Performance | Tickets available through Brown Paper Tickets.
♦ FRIDAY, March 8 – Bellevue College Winter Music Showcase | Tom Almli Conductor, Brian Cobb Curator University Presbyterian Church | 7:30 p.m. | Music Students Free, General Admission $7 | BC Students, Seniors/Veterans $5 | Tickets will be available through Brown Paper Tickets.