THIS WEEK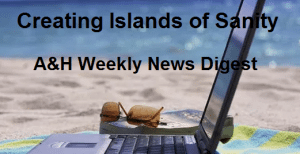 ♦ TODAY! March 20 – A&H Dean online survey/vote due today! If you haven't submitted your vote, today is the last day. Check your BC e-mail inbox for the e-mail voting link from HR. Check with Katherine Medbery-Oleson if you have any questions.
♦ THURSDAY, March 21 – Winter Jazz Combos Concert, Jim Sisko, Director | 7:30 p.m. | Carlson Theatre | $5 Tickets available through
Brown Paper Tickets.
♦ THURSDAY, March 21 – Senior Capstone Exhibit – Opening Reception | 5:30-7:30 p.m. | Room L124 | Exhibit on extended display: March 22-23, 9 a.m. – 5 p.m. Read more on the Interior Design web site.
♦ Gravity Assist, the newest collection by Martha Silano, is now available. Read the press release for more info about the book.
Congratulations Martha!
♦ APRIL 10 – BC Jazz Band at Tula's, Jim Sisko, Director | 7:30 p.m. | Tula's Jazz Club in Seattle
Reservations are required, $12 cover charge. Please visit the Tula's web site for more information
♦ APRIL 11-13 – STAGE FRIGHT PRODUCTIONS | 7:30 p.m. | Stop Gap Theatre | $5 Tickets available through Brown Paper Tickets