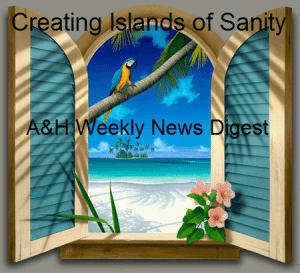 THIS WEEK
♦ SPRING 2019 OFFICE HOURS. Please send your office hours to Jin Wang. She is wanting your designated office hours (on campus, online, or other), Office location and BC phone extension if you have one.
ARTS & HUMANITIES SUMMER ART CAMP
♦ The Arts & Humanities Summer Arts Camp is looking for Instructors! Teach 10-12 year old one day during the week of August 19-23. Looking for people who love those Middle Schoolers to teach: Art of all kinds, Music, Writing, Journaling: Making your own Journal/Book, Film-making…Please contact Tammi Doyle with interest. Send an e-mail, or call Tammi at 425-564-2319. Please respond by April 19.
SYLLABI INFORMATION
♦ Please send spring 2019 syllabi to Janis Juarez via e-mail or through the Request Center. Send ELI and all BaTS syllabi to Seda Markarova. Keep sending the CANVAS links to Seda and me, the links are working out great on the A&H web site. Don't forget to mark the links "public,"
see below for instructions.
♦ Making Syllabi public. Go into settings (located at the bottom on the left-hand menu), scroll down to "Visibility," make sure the word "course" is in the box. Right beneath the Visibility box check "Customize," the word "syllabus" should be showing, make sure the word "public" is displayed.
♦ Please follow this link for Informational Technology Service (ITS, or also known as the HelpDesk). Visit the eLearning web site for recent updated links and info about the syllabus template. For any questions regarding the syllabus content, template, or links provided in the template, please contact eLearning.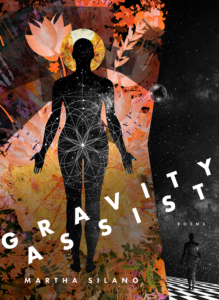 CONGRATULATIONS!
♦ In case you missed the announcement last week!
Gravity Assist, the newest collection by Martha Silano, is now available. Read the press release for more info about the book.
Congratulations Martha!
UPCOMING EVENTS
♦ APRIL 10 – BC Jazz Band at Tula's, Jim Sisko, Director | 7:30 p.m. | Tula's Jazz Club in Seattle Reservations are required, $12 cover charge. Please visit the Tula's web site for more information.
♦ APRIL 11-13 – STAGE FRIGHT PRODUCTIONS | 7:30 p.m. | Stop Gap Theatre | $5 Tickets available through Brown Paper Tickets
♦ THURSDAY, APRIL 4 – ARTIST TALK featuring Jono Vaughan. 6 – 7:00 p.m. | Tacoma Art Museum: Murray Family Event Space | 1701 Pacific Ave., Tacoma, 98402 | Project 42 Memorializing the lives of transgender and gender non-conforming Americans through art and performance | Event is FREE. Visit the Rainbow Center web site to register and for more information.