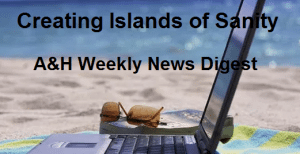 THIS WEEK
♦ THURSDAY, MAY 16 – Jazz Combos Concert, Jim Sisko Director | 7:30 p.m. Carlson Theatre
♦ SUNDAY, MAY 19 – "The Consequence of a Whim" – artist Markel Uriu in conversation with Natalie A. Martínez and Thea Quiray Tagle | Seattle University, Hedreen Art Gallery 10 a.m. – 1 p.m. | join in for a final celebration of Markel Uriu's exhibition, 'An Object Lesson'. Artist Markel Uriu joins Natalie A. Martinez and Thea Quiray Tagle in a dynamic conversation that explores and challenges mainstream rhetorics, policies and imaginations surrounding 'invasive species' from a range of interdisciplinary perspectives. Coffee, tea and pastries will be served.

♦ TUESDAY, MAY 21 – HAZMAT ALERT! – REFRIGERATOR CLEANOUT DAY | Gordon and Donna will be checking the refrigerator for items that look of a suspicious nature. All items that are not labeled with a name or date or look disgusting will be discarded.
A&H DEAN INTERVIEWS
♦ Please mark your calendars for A&H Dean interviews next week.
Wednesday, May 22, 1:30 p.m.
Thursday, May 23, 12 p.m.
Thursday, May 23, 1:30 p.m.
Friday, May 24, 11:30 a.m.
Friday, May 24, 1 p.m.
More details (rooms locations, etc.) will be coming soon.
Please direct any questions to committee chair, Katherine Medbery-Oleson (koleson@bellevuecollege.edu)
See you there!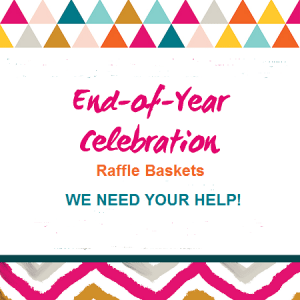 YEAR END CELEBRATION
WE NEED YOUR HELP! Year End Celebration – Raffle Baskets. LAST CALL Michelle and I will be working on the baskets today and tomorrow. If you happen to stop at the store on your way in this morning, a few items are still needed. Decorative napkins, chocolate cookie mix, chocolate muffin mix, or items similar. The Theme is "Celebrate BC." I've noticed fireworks at the cash register stands, like poppers, things of that sort, that would be welcomed, they are approximately $1 a package. Thank you to everyone that have donated,
it is very much appreciated. The in-house raffle is for everyone that has donated to the baskets and will be on Thursday, June 6 in the morning around 8:30ish in or around Michelle's office R 230 W.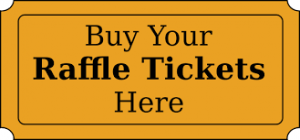 RAFFLE TICKETS – $1
♦ RAFFLE TICKETS are now available to purchase. Janis Juarez (me) has them at her desk in R 230. Each ticket is $1. There are GOLDEN TICKETS available in A101 (Foundation Office) for $2 each. Checks are acceptable. Please make checks payable to: BC Foundation and note Safety Net in the memo field. NEED NOT BE PRESENT TO WIN. Raffle basket drawings will be done during the reception portion of the Year End Celebration around 4:30 p.m. on Wednesday, June 5.
CONGRATULATIONS TO DAN TREMAGLIO!
♦ Dan Tremaglio has two stories in the current issue of Thrice Fiction and one poem-like-story (or story-like-poem) in the current issue of
Intrinsick Magazine. Check out Dan's work at http://www.thricefiction.com/ and https://www.intrinsick.com/stories/she-sang-a-song-she-did-not-sing

HUGO HOUSE EVENTS! – submitted by Natalie Martínez
♦ WEDNESDAY, MAY 22 – UW Bothell MFA Presents: The Writing Life | 7 p.m. Natalie A. Martínez is one of the panelists. Join Natalie and the other panelists when they share their insights and answer questions on any topic related to the writer's life. Learn how to get published to which local organizations to get involved in to potential career paths outside academia. Visit the Hugo Events web site to learn more.
♦ SUNDAY, MAY 26 – Northwest Native Writers Circle Presents: Celebration of NW Native Writers | 11:30 a.m. workshops begin
6-8 p.m. reading | FREE event | Hugo House | Visit the com web site to read more about the details and/or to register.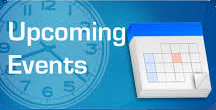 UPCOMING EVENTS
♦ MAY 23 – JUNE 1 – Pride Theatre Festival | Carlson Theatre & Theatre Lobby
PROJECT 42, MAY 23 – JUNE 1, Carlson Theatre Lobby – an on-going art project with Jono Vaughan and BC students around her work celebrating/commemorating the life and death of a trans person, FREE ADMISSION. No tickets needed
BEYOND THE BREAK, performances MAY 23-25 & MAY 30 – JUNE 1, Carlson Theatre, 7:30 p.m. Tickets through Brown Paper Tickets
FILM FEST MAY 23 & MAY 30 – See Theatre Arts Web site for show times
HOW WE G.L.O.W, MAY 28, 7:30 p.m., Carlson Theatre | FREE ADMISSION
DRAG SHOW/GAY CABARET, MAY 29, 7:30 p.m., Carlson Theatre, Drag Show with BC students| Songs from musicals sung by gay characters | FREE ADMISSION
♦ MONDAY, June 3 | Student Recital Hour, Carlson Theatre 12:30 p.m. | Featuring Bellevue College Music Students | FREE Event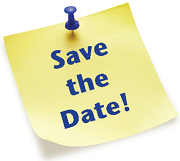 ♦ THURSDAY, JUNE 13 | 1:30-3:30 p.m., Garden Room, C130 A&B – Mark your Calendars! GORDON LEIGHTON'S RETIREMENT PARTY!
After 30 years of teaching, attending meetings, meeting with students and much, much more, it's time for Gordon to hang up his Grade Book and go down a different path. Please join us as we offer Gordon Leighton best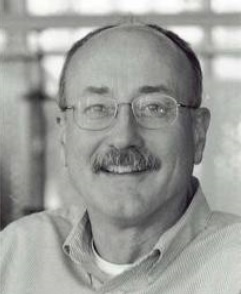 wishes on his retirement. Please contact Ron Holland if you have any questions, would like to help plan or donate $$ towards the refreshments. You won't want to miss this event.