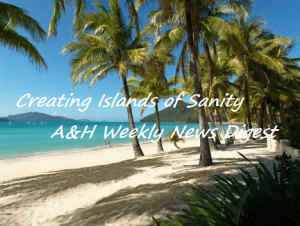 THIS WEEK
♦ TODAY & TOMORROW, May 8 & 9 – Interior Design Student Showcase | 10 a.m. – 5 p.m., Art Gallery, D271 | The Interior Design program is proud to present a showcase of student innovation, creativity, and thought-provoking projects representing all four years of the Interior Design curriculum, including courses from the Art and Communication Studies curriculum.
♦ TODAY! May 8 – Student Recital Hour, 12:30 p.m., Carlson Theatre | Featuring BC College Music Students FREE Admission
♦ TONIGHT! May 8 – BC Jazz Band at Tula's, Jim Sisko, Director | 7:30 p.m. | Tula's Jazz Club in Seattle | Reservations are required, $12 cover charge. Please visit the Tula's web site for more information.!!
!!YEAR END CELEBRATION !!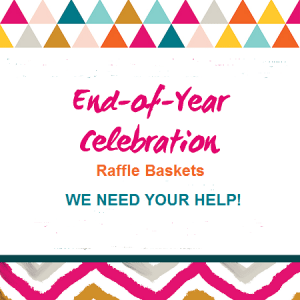 WE NEED YOUR HELP! Year End Celebration – Raffle Baskets. Donations are coming in, but at a slow trickle. We do need more items (lots!) for the baskets. We need items for POPCORN! POPCORN! POPCORN!, COFFEE BREAK TIME (things to eat or use with coffee), and CHOCOLATE (we need candy bars i.e. Baby Ruth, Milky Way, Butterfingers, M&M's etc.) themed baskets. Remember your names will be added for the Arts & Humanities in-house raffle when you donate items. Please visit the A&H Commons web site to read more about how you can help and how the raffle baskets benefit the Bellevue College community. Michelle and I will put most of the baskets together next week since Michelle will be on vacation May 17-31.
Many thanks to those that have donated items.
GORDON LEIGHTON'S RETIREMENT PARTY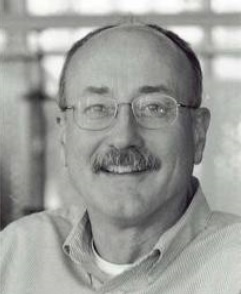 ♦ THURSDAY, JUNE 13 | 1:30-3:30 p.m., Garden Room, C130 A&B – Mark your Calendars! After 30 years of teaching, attending meetings, meeting with students and much, much more, it's time for Gordon to hang up his Grade Book and go down a different path. Please join us as we offer Gordon Leighton best wishes on his retirement. Please contact Ron Holland if you have any questions, would like to help plan or donate $$ towards the refreshments. You won't want to miss this event.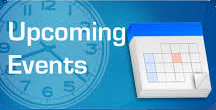 UPCOMING EVENTS
♦ THURSDAY, May 16 – Jazz Combos Concert, Jim Sisko Director | 7:30 p.m. Carlson Theatre
♦ MONDAY, May 20 – BC Concert Choir Concert, Tom Almli, Conductor | 11:30 a.m. – 12:20 p.m., Carlson Theatre Lobby
FREE Admission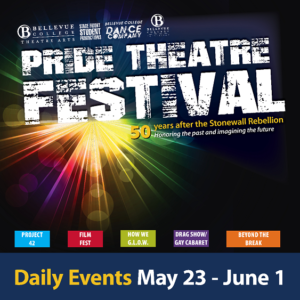 ♦ MAY 23 – JUNE 1 – Pride Theatre Festival | Carlson Theatre & Theatre Lobby
PROJECT 42, May 23 – June 1, Carlson Theatre Lobby – an on-going art project with Jono Vaughan and BC students around her work celebrating/commemorating the life and death of a trans person, FREE ADMISSION. No tickets needed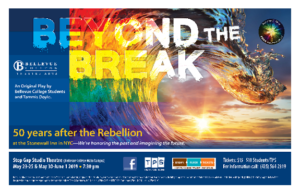 BEYOND THE BREAK, performances May 23-25 & May 30 – June 1, Carlson Theatre, 7:30 p.m. Tickets through
Brown Paper Tickets

FILM FEST May 23 & May 30 – See Theatre Arts Web site for show times
HOW WE G.L.O.W, May 28, 7:30 p.m., Carlson Theatre | FREE ADMISSION
DRAG SHOW/GAY CABARET, May 29, 7:30 p.m., Carlson Theatre, Drag Show with BC students| Songs from musicals sung
by gay characters | FREE ADMISSION