THIS WEEK
♦ TONIGHT!  Wednesday, September 19,  7:30 p.m. – Jim Sisko's Bellevue College Jazz Band Performing at Tula's Jazz Club | $12 cover charge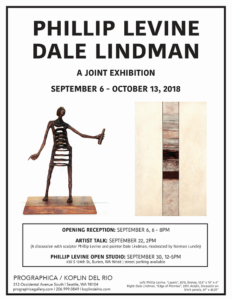 ♦ SATURDAY, September 22, 2:00 p.m. –  Artist Talk with painter Dale Lindman and sculptor Phillip Levine.  Please visit the PROGRAPHICA / KOPLIN DEL RIO GALLERY  web site for more information including artist talk date.  Exhibit Poster.
♦  TUESDAY, September 25, 12:30 p.m. in the courtyard between the L and R buildings (L Lobby in case of rain).  Belletrist's 2018 issue release.  Everyone is invited to a reading and refreshments to celebrate the release of Belletrist's 2018 issue.  Belletrist  is the national literary magazine published annually by Bellevue College, featuring the work of professional writers alongside that of our students.  Faculty, students, and selected contributors will read from their own work and work published in the just-released issue.  Visit the Belletrist web site.
FRIENDLY REMINDER OF SCENT-FREE POLICY
♦  In response to health concerns, Arts & Humanities  has developed a Scent-Free Policy.  Scented products such as hairspray, perfume and deodorant can trigger reactions such as  respiratory distress and headaches.  Instructors, students, staff and visitors are asked to not use these products when visiting the A&H office.  Arts & Humanities at Bellevue College is a Scent-free environment.  Remember, what seems like a light application to you can bring on a situation where someone is put into serious distress.  Please be mindful.  The biggest culprit  is "perfume."  Please read more.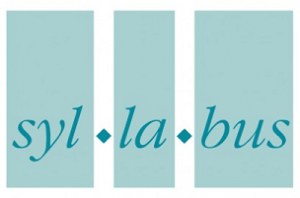 SYLLABI / OFFICE HOURS Reminder

♦ Please send your CANVAS syllabi links to me (Janis Juarez), or submit them through the Request Center.
« Please send all ELI and BaTS CANVAS syllabi links to «Seda Markarova.«
♦ Syllabi template is now available on the Bellevue College web site under eLEARNING.  All links have been updated.
If you have ANY QUESTIONS or COMMENTS regarding the syllabi template be sure to e-mail: eLEARNING.

♦ Make your Canvas Syllabus Publicly Viewable instructions.
**PLEASE NOTE:  Be sure to include both A&H policy links in your syllabi:
1. the Student Procedures & Expectations
2. the Arts & Humanities Commitment to Student Growth and Development.  They are located on the A&H webs site under "Student Information."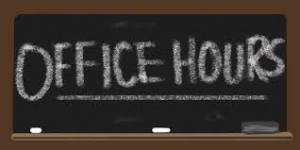 ♦ Send your office hours to Jon Kissoondyal for fall 2018.  He would like your office location, office phone # (if you have one) and the time available to students.
♦ Visit the Faculty Commons Fall 2018 Schedule to see all workshops available.
♦ The 4th Annual Pearson ELT Webinar Series, October 15-19 | View session descriptions.
**Do you have information to share that you think might benefit your division colleagues? 
The weekly A&H Digest  features  "Faculty Resources," for disseminating informative articles, workshops, and other events of specific interest to faculty.  Please send all info to:  Janis Juarez
♦ Monday, October 1 – Saturday, October 6 – Japan Week at BC.  BC's Japanese Culture Exchange Club will be presenting a cultural and educational event called "Japan Week" during the first week of October on campus. Confirmed Weekday lecture schedule.  It would be great if you could include these in your fall quarter syllabus/schedule.  We would like to have as many students as possible attend. Please visit the Japan Week web site for updated information and about getting involved by volunteering.  Volunteer Registration Form.