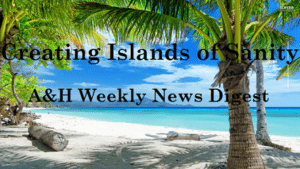 THIS WEEK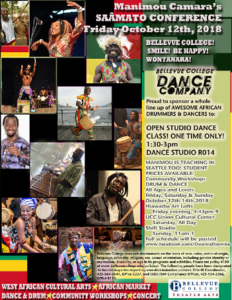 ♦ FRIDAY, Oct. 12 – African Dance and Drum Workshop, sponsored by
Bellevue College Dance Company (BCDC). 1:30-3:00 p.m., Dance Studio, R 014
NO Experience necessary. Workshop flyer For more info, contact Laura Peterson.  Dance Flyer
Pdf flyer
♦ MONDAY, Oct. 15 – Quality Online Instruction (QUI) review process information session. 10:30-11:30 a.m., R 110 A&B.  See information below in Faculty Resources.
---

♦ Please MARK YOUR CALENDARS to attend an information session about our division's revised Quality Online Instruction (QUI) Review Process. We will cover several details during the information session, including: background of process, course standards, instructor training requirements and recommendations, review process & Q&A.
TWO INFORMATION SESSIONS will be held during fall quarter:
◊ Monday, October 15, 10:30-11:20 a.m. in R110 A&B
◊ Wednesday, November 7, 1:30-2:30 p.m. in R103 B&C.
The same information will be covered both sessions, so you only need to attend one.
Please contact any members of the task force with your questions or concerns.  Dan Beert, Brian Bergen-Aurand, David Lopez-Kopp, or Katherine Medbery-Oleson.
---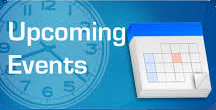 ♦ Friday, October 19 – 70th Annual Northwest Philosophy Conference. 
Guest speaker, Andrew Light will be speaking on Climate Justice. Carlson Theatre, Noon – 2:00 p.m.  All are welcome.
♦ Thursday, Nov. 1 – Fall Jazz Night. Carlson Theatre, 7:30 p.m. $7 General Admission $7 & $5 Students/Seniors/Veterans |
Featuring: the BC Jazz Singers, BC Big Band & BC Jazz Combos
Thomas Almli and Jim Sisko, Directors
♦ November 8-10 & 15-17. Heavier Than, by Steve Yockey | Stop Gap Studio, 7:30 p.m. Tickets available through Brown Paper Tickets.