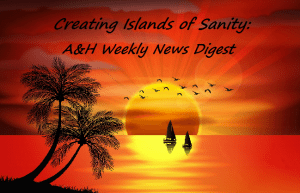 THIS WEEK
♦ FRIDAY, OCT. 19  –   70th Annual Northwest Philosophy Conference.
Guest speaker, Andrew Light will be speaking on Climate Justice. Carlson Theatre, Noon – 2:00 p.m.
All are welcome!
♦  FRIDAY, OCT. 19 – Faculty Art Show |  4:00 – 7:00 p.m.  Gallery Space, Room D 271 | For more information, contact: Jono Vaughan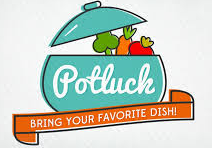 DIVISION POTLUCK
♦  WEDNESDAY, OCT. 24, 11:00 am – 2:00 p.m.  It's mid-quarter and getting colder, so let's have a COMFORT FOOD POTLUCK in the newly renovated lunchroom.  Bring something from your family/ tradition / culture that brings people together around the table.  October 24 is National Food Day, which
emphasizes health and good nutrition, but we can overlook that!  Please sign up here: SignUpGenius.  We are good on supplies except for plastic forks, so someone can donate those if you like.
– Thanks, Gordon & Katherine A&H Social Coordinators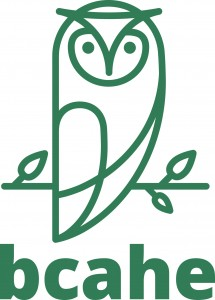 BCAHE IS COMING TO A&H
♦ WEDNESDAY, OCT. 24, 10:00 a.m. – 6:00 p.m. 2nd floor hallway.  Questions will be answered about the contract, flyers will be available about benefits, promotions, rights and responsibilities etc.  Drop your  business card off and have a chance at winning a BCAHE camp shirt or gift card.  Snacks and coffee will
be available.  At least drop by to say hi!

CONGRATULATIONS TO INTERIOR DESIGN STUDENTS – Fatuma Ali and Daniel Cruz!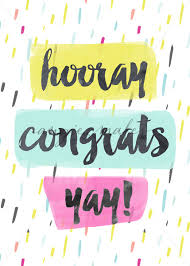 ♦ Fatuma and Daniel are finalists for the 2018 Gray Awards.  The final winner in each category – selected from among the five finalists – will be revealed at the awards party on November 29 at the Sanctuary, in downtown Seattle.  Winning projects will also be featured in the December/January GRAY Awards issue. You can see sample images of Daniel and Fatuma's work at the Gray Magazine awards site.  Look for the Student Design: Open Category link on the finalists page.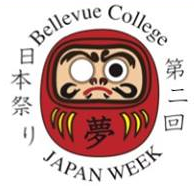 JAPAN WEEK @ BC – Survey
♦ The "2018 Japan Week @ Bellevue College" was a huge success with many happy faces attending the event from Oct. 1 –6th.  If you attended any of the activities /lectures / etc. would you please fill out a short Post Event Survey that our students have created?  We'd like to hear from as many people as possible.  Thank you for your help and cooperation.
2018 Japan Week Post-event Survey.  – The Japan Week Student Leaders
UPCOMING EVENTS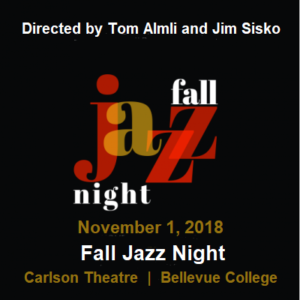 ♦ THURSDAY, NOV. 1, 7:30 p.m. – Fall Jazz Night | Carlson Theatre
Tickets available through Brown Paper Tickets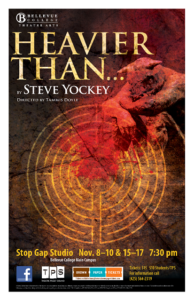 ♦ NOVEMBER 8-10 & 15-17.  Heavier Than…, by Steve Yockey | Stop Gap Studio, 7:30 p.m. Tickets available through Brown Paper Tickets