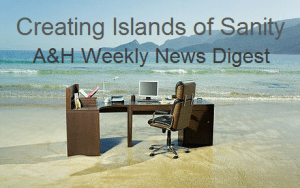 THIS WEEK
♦ SPRING 2019 OFFICE HOURS. Please send your office hours to Jin Wang. She is wanting your designated office hours (on campus, online, or other), Office location and BC phone extension if
you have one. A HUGE Thank you to those that have sent in spring office hours. A enormous help to have them on the earlier side of
things to help the staff assist with directing people that inquire about faculty office hours. Please get them sent to Jin ASAP
♦ THURSDAY, April 4 – ARTIST TALK featuring Jono Vaughan. 6-7:00 p.m. | Tacoma Art Museum: Murray Family Event Space | 1701 Pacific Ave., Tacoma, 98402 | Project 42 Memorializing the lives of transgender and gender non-conforming Americans through art and performance | Event is FREE. Visit the Rainbow Center web site to register for your seat and for more information.
A&H BC FOUNDATION FACULTY & STAFF EXCELLENCE AWARD WINNER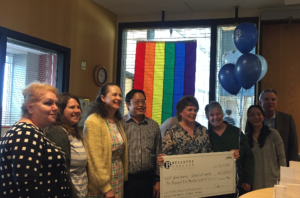 CONGRATULATIONS! TO Janis Juarez, (it's me folks, it's really me!!!!) winner of this year's BC Foundation Faculty & Staff Excellence Award for Classified Staff. President Weber presented the award Wednesday, March 20, in a pretend meeting set up by Susan Roselle. I was really surprised even though there were little signs alarming me that something was up. I would like to say that my heart is deeply touched by those who submitted letters to the Foundation acknowledging my work and contributions to the A&H Division and the college. Arts & Humanities is an awesome place to work and I truly work with awesome people. A reception for all of the winners will be at the End of the Year Celebration event on June 5.
ARTS & HUMANITIES SUMMER ART CAMP
♦ The Arts & Humanities Summer Arts Camp is looking for Instructors! Teach 10-12 year old one day during the week of August 19-23. Looking for people who love those Middle Schoolers to teach: Art of all kinds, Music, Writing, Journaling: Making your own Journal/Book, Film-making…Please contact Tammi Doyle with interest. Send an e-mail, or call Tammi at 425-564-2319. Please respond by April 19.
♦ Please send spring 2019 syllabi to Janis Juarez via e-mail or through the Request Center. Send ELI and all BaTS syllabi to Seda Markarova. Keep sending the CANVAS links to Seda and me, the links are working out great on the A&H web site. Don't forget to mark the links "public," see below for instructions.
Making Syllabi public. Go into settings (located at the bottom on the left-hand menu), scroll down to
"Visibility," make sure the word "course" is in the box. Right beneath the Visibility box
check ü "Customize," the word "syllabus" should be showing, make sure the word "public" is displayed.
♦ Please follow this link for Informational Technology Service (ITS, or also known as the HelpDesk). Visit the eLearning web site for recent updated links and info about the syllabus template. For any questions regarding the syllabus content, template, or links provided in the template, please contact eLearning.
♦ WEDNESDAY, APRIL 10 – BC Jazz Band at Tula's, Jim Sisko, Director | 7:30 p.m. | Tula's Jazz Club in Seattle Reservations are required, $12 cover charge. Please visit the Tula's web site for more information.
♦ APRIL 11-13 – STAGE FRIGHT PRODUCTIONS | 7:30 p.m. | Stop Gap Theatre | $5 Tickets available through Brown Paper Tickets
♦ MONDAY, April 15 – Susan Lieu will be performing her autobiographical solo show 140lbs (https://www.susanlieu.me/)140-lbsfollowed by Q&A at the Carlson Theatre. 6:30 – 9 p.m. | Centered on a Vietnamese refugee family living in the U.S., 1`40lbs invites us to reflect on family dynamics, healing, forgiveness, and self-discovery. Sponsored by the Office of Equity and Pluralism and the Campus Activities Board. Door will open at 5:30 p.m. with refreshments in the Carlson Theatre Lobby. The play is FREE and open to the public. Please invite family, friends, students and community members to attend.
Event Flyer – pdf file | See Susan Lieu's 140 lbs web site.