Collaboration across cultures, disciplines, and international boundaries is becoming a significant part of how we work today. More disciplines are being influenced by each other—art and technology both shape the design of hand-held devices; virtual reality brings together computer science and creative visualization to innovate in multiple fields. How do we effectively employ these technologies across disciplinary boundaries? How do we get out of our silos and start working together? What if we eliminated the silos? Literally.
The construction of a transdisciplinary center for innovation on the Bellevue College campus is an exciting opportunity to explore the intersection of creative methods and technologies in Art, Interior Design, Digital Media Arts, Engineering, Robotics, and Computer Science. This co-location of "maker" programs, students, and faculty with spaces and technologies that support a collaborative cross-pollination of ideas will build a culture of innovation, shared opportunities and resources, community outreach, and enriched learning experiences. We want to build a place where partnering on project-based learning will better prepare our graduates as leaders in the creative workplaces of the future.
What has been done on the project so far? The Washington State budget recently signed by the governor authorizes Bellevue College to begin designing a new "Trans-Disciplinary Innovations Building." The college is thus approved to receive funds for pre-design and design in the 2019-21 biennium.
We are thus in the earliest planning and visioning stages of the project. The visioning team has been thoughtfully collecting input from listening sessions with the departments involved—the future partners in innovation. We've visited facilities, both locally and in the San Francisco Bay area, that provide similar resources and opportunities to their students. We've been looking for space configurations and support systems that work, and department chairs have been keeping their faculty informed. We have been gathering input and holding listening sessions with BC faculty along the way. Ideas for space utilization, culture-building activities, potential trans-disciplinary projects, and support systems for managing the facility are being identified.
What are the faculty and departments looking forward to with this facility?
"I'm looking forward to working/collaborating with colleagues and students from other programs, [and doing] joint projects."
"Co-location! People, equipment, resources; support for collaboration and activity; a space that reflects what do and who we are – who we are becoming!"
"Making the creative process visible."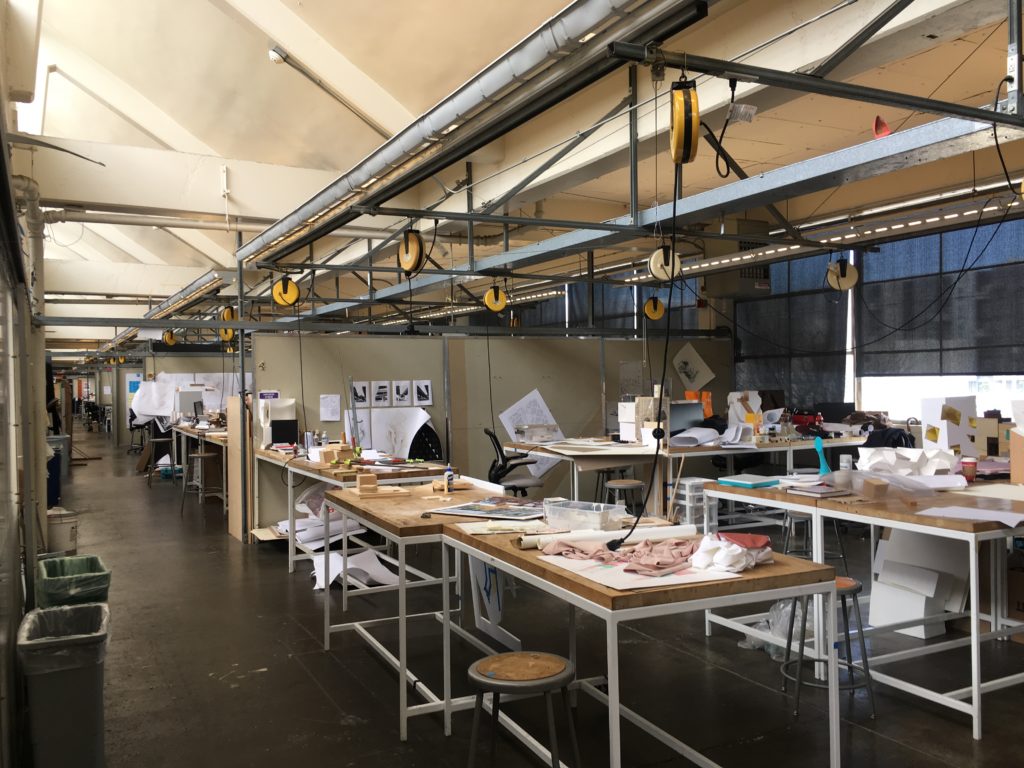 How will the new building be used?
The details of this question are still being determined. The intent of the building is creating a place that allows for hands-on learning, creative innovation, and transdisciplinary collaboration. While there will be space dedicated to programs partnering in the building's approved mission, this is envisioned as a campus and community asset. The facility will likely have open lab hours for project and maker spaces, allowing students from any major/program to access hands-on experience creating things.
What happens next?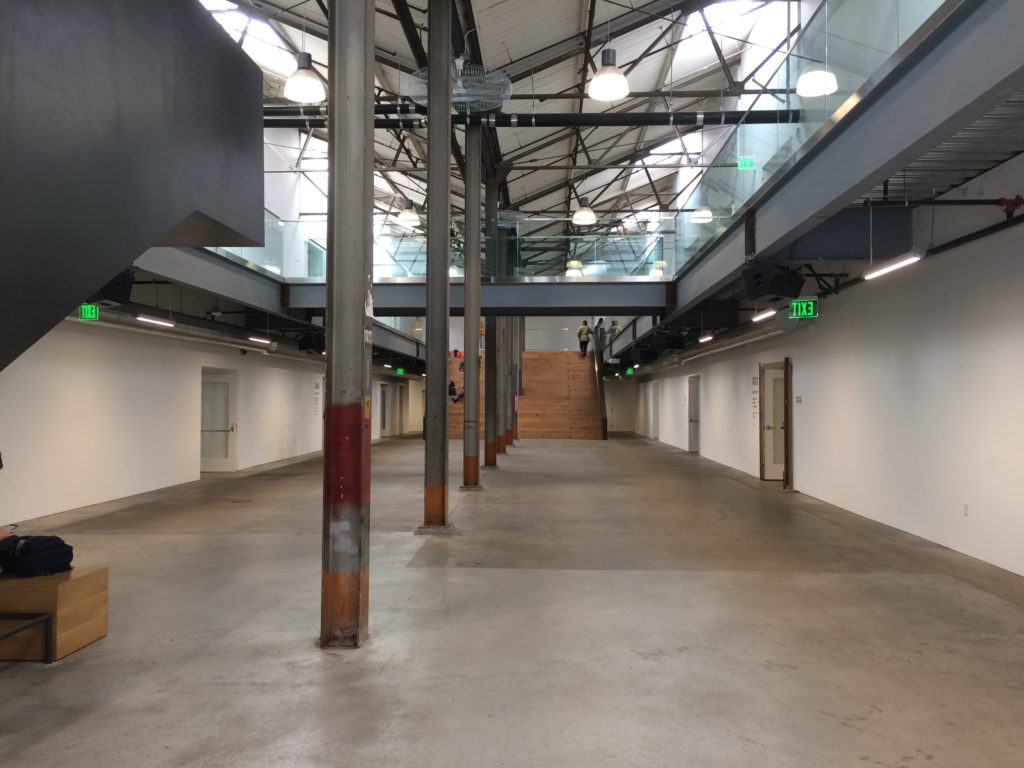 This summer, campus architect Anjali Grant and our visioning team will release a brief report summarizing our findings. In addition, the college will apply for pre-design funding from the SBCTC and hopefully select a pre-design firm in the next few months. Next academic year, the team is planning to hold listening sessions with students and the broader campus community. These sessions will gather information about the ideas that are most important to our students, as well as collect input about the concepts that we've generated thus far. There will be several opportunities for the campus community to engage with this planning work in the 2019-20 academic year as the work of pre-design and design begins. Pre-design and design will take place over the next two years. The soonest that construction could begin would be July 1, 2021.
What do you think?
Have you seen buildings or spaces that encourage collaboration? How do they do that? Are there innovative educational spaces we should thinking about as models? Do you have questions about the project? You can use the conversation bubble to post questions and comments.