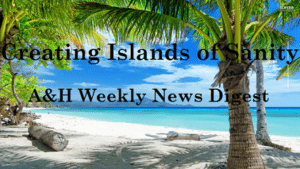 THIS WEEK
♦ Thursday, May 24, Noon – 1:00 p.m. , R 230 Lunch room | Paula Sebastian's Retirement Party |   Come and say goodbye and have a slice of French chocolate cake.

♦  May 24 – June 2, 7:30 p.m. | Heathers the Musical | tickets through Brown Paper Tickets.  "Sold Out" all performances
---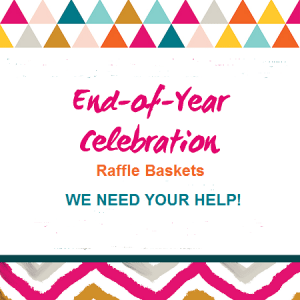 **YEAR END CELEBRATION **
♦ WE REALLY NEED YOUR HELP!  Year End Celebration – Raffle Baskets.  Donations continue to come in   We do need a few more items. One item we need is "goodies," i.e. bag of pretzels, corn nuts, popcorn, chips and ice cream toppings.  Please click on this link to read more about how you can help, and how the raffle baskets benefit the Bellevue College community.  Remember your names will be added for the Arts & Humanities in-house raffle when you donate items.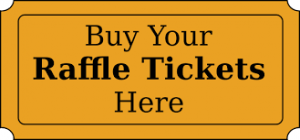 ♦ Raffle tickets $1 per ticket are now available.  Janis Juarez has them available at her desk  in R 230.    The tickets will be available until June 5, at 3:00 and also available for purchase at the end of the year event outside the Carlson Theatre on June 6.  Read more about additional locations to buy tickets. Checks should be made out to: BC Foundation and note "Resource Network" in the memo line.

---
♦  Thursday, May 31, 10:30 a.m. – 11:20 a.m., D 106 | Philosophy Talks presents: Willpower is a Skill | Michael Funke, PhD | Philosophy Talk Flyer
♦ Thursday, May 31, 6:00 – 7:00 p.m., Theatre Lobby | Lobby Talk event to discuss issues brought up in the musical Heathers.  Justice vs. Revenge; Violence on high school campuses; the cost of fitting in and being liked.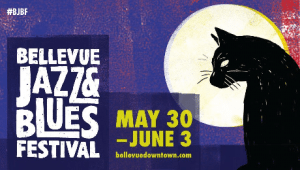 ♦  Sunday, June 3, 2:00 – 2:45 p.m., Bellevue Jazz & Blues Festival |  BC Jazz Combo, directed by Jim Sisko will perform at the Bellevue Art Museum | free admission | Event Schedule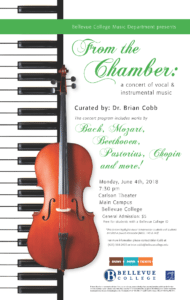 ♦ Monday, June 4, 7:30 p.m., Carlson Theatre | From the Chamber Concert, curated by Dr. Brian Cobb | Tickets: $5 general, free for BC students with a student I.D.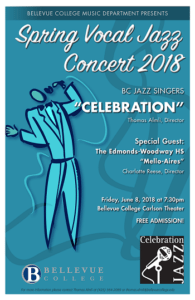 ♦  Friday, June 8, 7:30 p.m. | Carlson Theatre | BC Jazz Singers "Celebration", directed by Thomas Almli | Free Admission